With our Ultimate Guide to Free Fun Online Activities you will find a list of fantastic free activities to keep you entertained during isolation! From watching online streams to downloading and creating. We'll be adding more activities as we find them!
Do you have a new suggestion? Let us know by contacting us!
Disney Virtual Viewing – Happily Ever After
Join a virtual screening of the magic castle and the 'Happily Ever After' projection. Can you watch without tearing up? Head here.
Recommended for all ages.
Disney Virtual Rides
Take a look at some of the best rides the Disney parks have to offer from the comfort of your own home with these fantastic videos from Disney fans. They're sure to add a whole helping of magic to your day as you get a taste of the excitement through these 'point of view' videos that really do make you feel like you're there. Take a look at the links below:
Take a look at the Pirates of the Caribbean ride here.
Sneak a peak at the Frozen Ever After ride here.
Have a look around Mickey & Minnie's Runaway Railway here.
See what it's like on Splash Mountain here.
Recommended for all ages.
Science Activities by Lifelong Learning
Lifelong Learning, run by Dumfries and Galloway council, have come up with some fantastic science based activities that both children and grown-ups will enjoy. From growing rainbows to DIY lava lamps, there's so many ways to make at-home learning fun! The best part about it is you don't have to be a scientific genius to do them either as each activity comes with its own set of simple instructions to help. If you're keen to bring out your inner Einstein take a look here.
Recommended for ages 6+
Whiteboard Marker Magic
We saw this boredom-buster and we just knew we had to share it! Try drawing on a plate then add water and watch your masterpiece come to life. If you're interested in trying this out with your own creation take a look here to see how it's done!
Recommended for all ages
DIY Indoor Games
There are some great ideas for games that you can make and play at home to keep the kids occupied! Balloon tennis and paper plate naughts and crosses are just a few of the ideas we've seen around, and if you want to see more like this then click here to see some photo ideas, or here for a video of some of the games in action.
Recommended for all ages.
Lockdown Bucket List Jar
This is a great way to stay positive even when we miss the things that we would usually take for granted. By writing down all the things you miss doing and putting them into a jar it can remind you of all the things to look forward to! We think this is a great activity to do as a family or individually, and if you want to see an example click here.
Recommended for all ages.
Virtual Day Trips
If you want to switch up homeschooling why not take the kids on a virtual trip? There are hundreds of attractions from all over the world providing free tours that you can enjoy from your own sofa, so we've put together a list of our favourites below!
San Diego Zoo have set up a website dedicated to kids where they can find live webcams with footage of the animals, as well as craft activities and games to keep them entertained for hours! Take a look here.
Google 3D Animals is a new feature on google where you can meet life size animals live in your home through your smartphone! All you need to do is type in an animal of your choice into the google search bar and if the animal is available it should give you the option to 'meet one up close'. Then you just click 'View in 3D' and away you go!
Buckingham Palace has also released a virtual tour of some of the magnificent rooms, with information tabs to help you learn a little about the history of our royal family. Take a look here!
Access Mars is another program set up by Google which allows you to take a trip to Mars! Have you ever wondered what it's like to explore another planet? Well now you can! If you're interested take a peek here.
Recommended for all ages.
Free David Walliams Audio Books
Author and Britain's Got Talent judge David Walliams has recently uploaded some of his children's audio books for school children to enjoy online. Chapters are released daily and are available for a week to catch up on if you miss any. Head here to discover some amazing adventures!
Recommended for ages 6+
Free Downloadable Colouring Sheets
Artist Steven Brown has released some of his animal themed drawings as printable colouring sheets. Whether you're looking for a way to entertain the kids or looking for a way to add a bit of mindfulness to your routine this is a great way to do it! If you're interested head here to take a peek.
Recommended for all ages.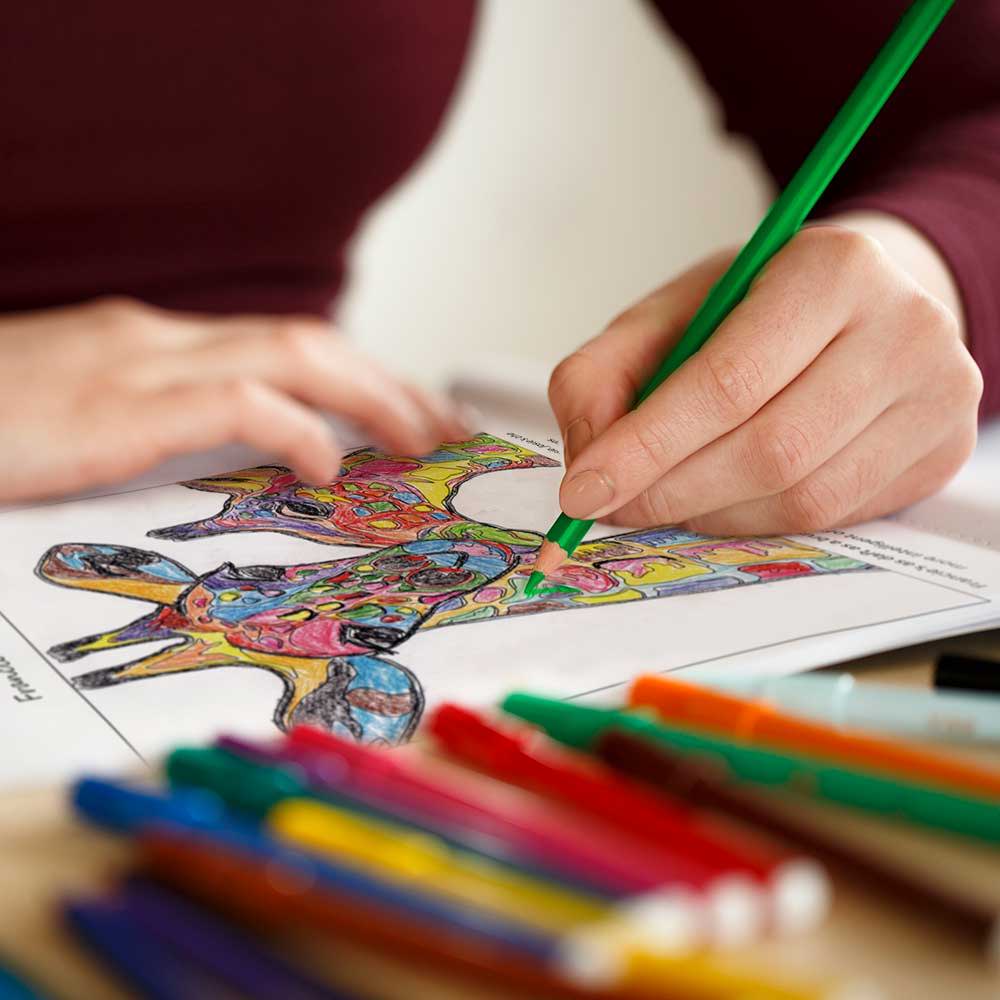 Wizard of Oz Stage Show
The Wizard of Oz is a great show that both parents and kids can enjoy, and we've found a fantastic theatre company that have uploaded their full show to their YouTube channel for free! If you're looking for something to watch as a family then take a look here.
Recommended for all ages.
'Time To Come In, Bear' Children's Story
At this uncertain time we know it can be difficult to help youngsters understand what is happening and why they can't do things they usually would, which is why we think this is a great tool for parents who are looking for a helping hand. 'Time To Come In, Bear' is a heartwarming story that is accessible to children and can help them see why we can't go outside in a comforting and reassuring way. Take a peek here to listen to the story.
Recommended for ages 4-8.
Harry Potter Virtual Escape Room
This online escape room is definitely one for the older kids and Potterheads as you'll find yourself immersed in the magical world of Harry Potter. There are lots of themed challenges to complete which will spark your imagination and creativity. Are you ready to unleash your inner wizard? Head here.
Recommended for ages 8+.
Audible Free Children's Audio books
Audible have recently opened up their subscription service so children can access audio books for free. With famous titles from the likes of JK Rowling and Beatrix Potter there is something for all ages that can provide a little escapism away from technology. To take a look head here.
Recommended for all ages.
Story Time From Space
Do you have a little astronaut at home who loves all things space? Well they're sure to love this series of stories read from space by real astronauts! There are loads to choose from so why not take a look here?
Recommended for ages 4-8.
1Disney Online Learning
Disney has recently launched an online learning program 'Imagineering In A Box' which teaches kids about the work that goes into building the Disney Parks we all know and love. Through interactive activities and videos your child can learn the design and engineering basics that are used by the Disney engineers. To take a look head here.
Recommended for ages 8+
Straw Pick Up Game
This game looks like the perfect boredom buster for the whole family. All you need is some paper squares, straws and bowls and you're ready to go! To see how it works click here.
Recommended for all ages.
Problem Solving Challenges
Here we have found some more activities put together by Dumfries & Galloway Council to help promote curiosity and imagination, even if going on adventures seems a little out of reach for now. From saving princesses to building bridges there are loads of indoor challenges to choose from! To find out more look here.
Recommended for ages 6+
Free Children's Spanish Class
We think these online children's Spanish lessons are a great way to encourage the development of a new skill. Here you'll find tailored lessons for youngsters with a musical twist that's sure to keep them entertained. For more information click here.
Recommended for ages 0-6.